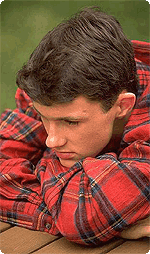 I found this one, by accident, the other day and think that it is so cool. I have not found a denomination or organization behind it. The people involved are from many different churches, and each one that is named has had an upstanding and well respected ministry in their own right. Check this one out...especially if you, like me, NEED HIM...
A good source for website building and answers to internet related questions.
An excellent site for downloading major programs and software, totally free. This site does take a while to get to, but it is worth the wait. While it is presently legal, it may soon go the way of Napster and many other similar sites. So hurry and check it out.
Very popular software and for very good reasons.
An awesome website with all kinds of things to offer. My dear friend Vicky is a Contemporary Christian music artist. She has a heart for God, and it shows. So many reasons to visit this site. I highly recommend it!
Ever sit around racking your brain trying to remember who sings a particular song? I do that all of the time. Then I found this site. It sure comes in handy for me.
I love to know the weather forecast, but even more than that I want to know about storm warnings when they are issued. Download the weatherbug and have software on your computer that tells the forecast and storm warnings for anywhere in the country. Pretty cool toy.
VeggieTales, 3-2-1 Penguins and Larry Boy. Anyone with kids will enjoy the videos, and their kids will enjoy the official website. Great christian videos for your kids and you. Quality stories, and a lot of fun.
Online store for Christian products and more. Not for everybody, but check it out and see for yourself.
Lots of Christian related materials and products. Check it out.
If you like to change and dress up the layout of your desktop, like I do. Check out this site.
This takes a while to load, but it is incredible. Highly recommended site.
I don't put a lot of stock in headshrinker, think tank type studies and tests, but this is pretty cool. In my case it was pretty accurate, as well.